BLOG

How to build a fast website for your game

Did you know that most people will avoid visiting a new website if they know that its loading time exceeds three seconds? It's not surprising at all, considering that most of us use the Internet to see and experience exciting things, and a blank loading page doesn't look exciting at all.

So, how can you design a website that loads fast, helping you sell more copies of your game? Here are a few guidelines.

The first element that needs to be taken into account is... time. Seriously, how much time you've got at your disposal? If you're like most people, chances are you're already pretty busy working at your game, so you can't invest several hundreds of hours into building a great looking, fast loading website.

If this is your case, you should use a WYSIWYG website builder. I am talking about companies that offer fast hosting accounts and intuitive website builders, at decent prices. Take Squarespace, for example. Their prices are decent, allowing you to get a website running within hours and offering a decent set of features at only $12 per month.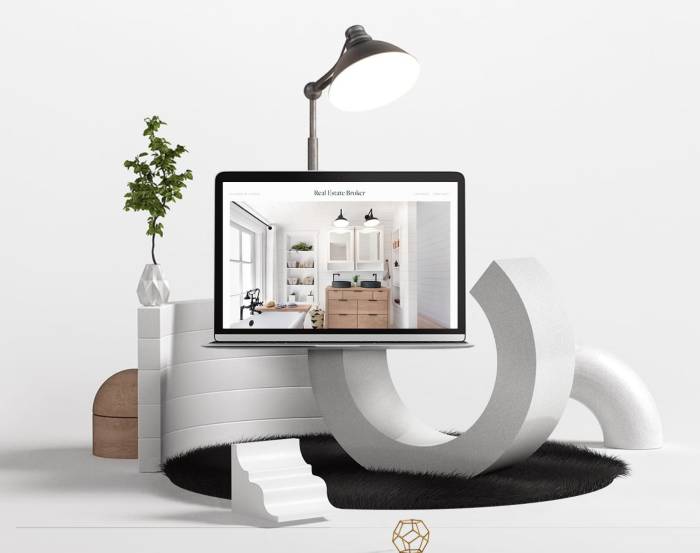 Of course, with web builders like these, you always get what you pay for. So, you are probably going to share the design of your website with at least a few dozens of other individuals and/or companies. But you know what? This isn't such a bad thing, because very few of the people who use the same template with yours are probably designing a game as well. More than that, you will always have the option of replacing, resizing and rearranging all the website elements according to your wishes, so you can customize the aspect of your site to a certain degree.

In fact, you can use several elements that will make your game landing page unique. Here are a few examples: you've got your own game logo, your own YouTube gameplay video, your own artwork and screenshots, and even your unique subscription form. That should be more than enough to help you create a decent looking website for your game.

Bigger gamedev companies will want to go the other route, though. And I can understand their approach as well; by building a website from scratch, they can incorporate all the needed features into it.

Everything starts with having a great website hosting account. Don't even think about using shared hosting! The latency, the actual time that passes from the moment when people type in the URL and hit enter until the first website byte is loaded, will be huge!

So, if you prefer to build and host your website, be sure to choose one of the top managed WordPress hosting companies. Use a website like this to determine the site loading speed. Use a simple, text-based html file as your temporary home page, and then keep evaluating various hosting companies until you get loading times of one second or less. Remember that the server will need more time to load the actual website resources, so the loading time will be bigger for a "real" site. Ideally, your full website should load in less than two seconds.

But let's assume that you've found the perfect hosting company. I can't offer any suggestions, because service quality can change a lot when smaller sized companies are bought by bigger corporations, who don't care that much about their customers. If you go the WordPress route, you can cut down the website development time and budget by purchasing a game development template from websites such as https://themeforest.net/
A good template will cost around $50 and should include most of the needed options. Of course, if budget isn't an issue, you can always work with a web development company and get a website that does exactly what you need.

No matter what solution you choose, be sure to install and use a website traffic analytics suite. Often times, the WYSIWYG development and hosting solutions already incorporate visitor tracking software. However, if you decide to build a website from scratch, you should install Google Analytics, or a similar suite.

In the end, don't forget that a faster website has the potential to help you sell more games. It is true that a fast website will cost you more, but hopefully it will become a profitable asset, increasing your profits.
GAMEDEV STATS
Top five eSports titles:

Dota 2 (118 Tournaments),

Counter-Strike: Global Offensive (851 Tournaments),

League of Legends (125 Tournaments),

Heroes of the Storm (57 Tournaments),

Call of Duty: Black Ops III (47 Tournaments)

Source: Big Fish Games